Regional profiling and needs assessment
COORDINARE undertakes comprehensive population health planning through regular analysis and interpretation of a broad range of data, key topics and variables. This data is regularly collated into a detailed report which illustrates the overarching health and social profile of South Eastern NSW.
This report is our Population Health Profile, click the below image to access the report.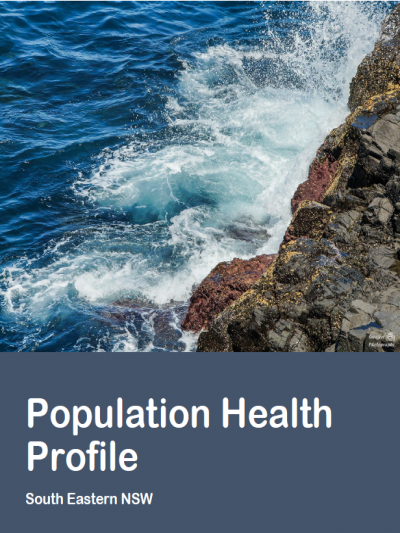 COORDINARE regularly translates the quantitative insights from the Population Heath Profile with the qualitative needs of key stakeholders, health professionals and consumers. This helps to develop our Needs Assessment, which informs our targeted actions on all our identified key health priority areas.
For further information, contact our Strategy and Performance team at info@coordinare.org.au or phone 1300 069 002.