What our Panel said about engaging with doctors' surgeries... November 2018
This month, COORDINARE wanted to find out how people in South Eastern NSW engage with and provide feedback to local doctors' surgeries.
It's great to see that 98% of people have a regular doctor's surgery that they visit. Of those who do have a regular doctor's surgery, 3 in 5 believe it is accredited.
Interestingly, 70% of people said they had never been asked about their 'experience' of care. Further, almost 80% of people had never noticed any patient feedback displayed in a doctor's waiting room.
Our survey results indicated that 4 in 5 people had never been asked to fill out a survey in a doctor's waiting room, but if asked, 2 in 3 people would be happy to do so. 30% of people would only feel comfortable doing so if their responses were anonymous.
More than half of the Panel (52%) indicated that they would know how to provide feedback to their doctor's surgery, should they have a compliment or complaint.
When asked about the best methods of providing feedback to doctors, our survey respondents preferred email (48%) and talking to reception staff (37%). Some other suggestions included:
a feedback/suggestions box
a form to fill out and post back to the surgery.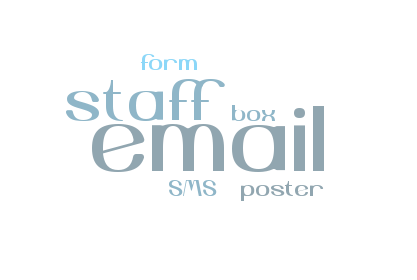 Above: We asked the Consumer Health Panel about the best methods of providing feedback to doctors' surgeries.
It's encouraging to know that more than 40% of people feel that their doctor is interested in their views about patient care. A further 3 in 5 people believe that their feedback would be valuable to the doctor's surgery.
Our survey responses also indicated that 80% of people have not used social media to comment on a health service experience.
Of those who did comment on a service, 83% commented via Facebook. In doing so, 67% of people hoped to receive a response from the health provider, but only 17% did.
When we asked our Panel whether they have ever considered joining a health advisory group or committee, 47% of people indicated 'No', while 30% of people indicated 'Yes'.
Some people were not aware of any health advisory group opportunities and/or didn't feel that their expertise would be valued. Another survey respondent indicated that transport to/from meetings would be an issue.
We also asked the Panel for further comments on improving patient engagement with doctors. Some suggestions included:
better communication between receptionists and patients
provide feedback over the phone
written communication to the surgery
request a meeting with practice nurse/manager
be friendly to the staff and provide positive feedback, not just complaints
surgeries could be more proactive in seeking patients' opinions
surveys work well
better integration with complementary/alternative therapies
some surgeries actively discourage feedback
advocacy services.
One consumer said, "Personally I feel the staff/doctors at my surgery are friendly and approachable. If you are respectful, polite and understanding when dealing with them [you] usually you get the same response back."
Thank you to all of our Consumer Health Panel participants for sharing your views on providing feedback to doctors' surgeries.
***
In 2019, COORDINARE will be sponsoring a number of consumer advocacy training workshops in various locations across South Eastern NSW. We believe helping people understand how to be involved in shaping healthcare is important! The one-day workshops will be free to participants.
If you would like to be notified when the workshops are announced, please email consumer@coordinare.org.au.

***
Please note: COORDINARE is not a clinical health service and cannot advise individuals about their health care. Always seek the advice of your doctor or other qualified health provider regarding any questions or concerns you may have about a particular medical condition.