What our Panel said about life's ups and downs... October 2019
This month, we wanted to understand whether our Panel members know where to find extra help, if they or someone they care about is affected by worries or low mood.
It's great to see that 2 in 3 survey participants would be 'very likely' or 'somewhat likely' to seek support for worries or low mood. When seeking this support, 'talking with a professional face-to-face' was the preferred approach for most people, followed by 'talking with my doctor'.
In fact, more than half of our Panel (52%) indicated that their local doctor is the first place they would go to for help and advice. This highlights the importance of having access to a trusted local doctor. It's also crucial that doctors have the time and availability for mental health consultations.
We asked the Panel whether they are aware of mental health training and supports available in South Eastern NSW. It appears that most people have heard of mindfulness courses (such as tai chi, yoga and meditation), phone counselling (such as Lifeline), and self-help reference books or e-books.
However, not many people had heard of 'Accidental Counselling' courses or digital mental health apps such as Clevertar. This may be because these courses and apps have not been widely advertised. In addition, some older people don't use smartphones, as one of our survey participants explained: "Unfortunately, a lot of older persons do not (through choice) have 'smartphones' for apps."
We asked our Panel to choose from a list of options if they or someone they care about needed support. The top four options were:
talking about it with a trusted friend or family member
mindfulness courses
counselling over the phone
self-help books.
A couple of people listed support options not mentioned in our survey. These included:
drop-in community centres
mental health nurses
Smiling Mind app.
It's encouraging to see that almost 57% of our Panel would be interested in 'Accidental Counsellor' training if it was available locally. This free training will be available throughout October and November 2019 in Yass, Braidwood, Batemans Bay, Delegate, and Jindabyne. See the event flyer for dates and registration details.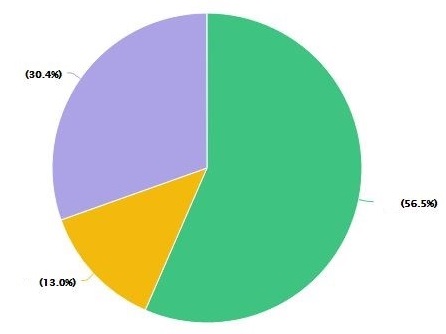 Above: We asked the Panel whether they would consider an 'Accidental Counsellor' training course to learn the skills to help others.
It appears that some barriers in accessing support remain; particularly in regional and rural areas. Some key comments included:
"Pressure on men to do it all on their own and not talk emotionally with friends.
"Anything 'new' should come through trusted sources like a family doctor."
"Nothing advertised locally."
Other feedback is summarised in the word cloud below.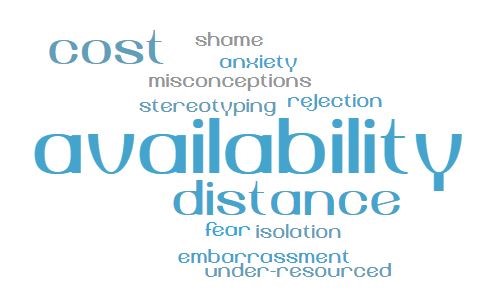 Thank you to our Consumer Health Panel members for sharing your thoughts on life's ups and downs. It's important for the team at COORDINARE to understand where mental health supports are needed in our region, and what those supports should look like.
Keep track of community groups and events
Did you know you can find out the latest health-related opportunities for the community on COORDINARE's Community groups and events page? The page is updated regularly, and there are several mental health opportunities available.
***
If you or someone you care about needs support, please contact:
Lifeline – 13 11 14
Beyond Blue – 1300 224 336
MensLine Australia – 1300 789 978 (24/7 telephone and online support, information and referral service for men.)
QLife – 1800 184 527 (Telephone and online chat support service for lesbian, gay, bisexual, trans* and intersex people, 3pm – 12am daily.)
eheadspace – 1800 650 890 (Telephone and online counselling for young people aged 12 – 25 and their families, 9am – 1am daily.)
***
Please note: COORDINARE is not a clinical health service and cannot advise individuals about their health care. Always seek the advice of your doctor or other qualified health provider regarding any questions or concerns you may have about a particular medical condition.