Call for over 60s to get vaccinated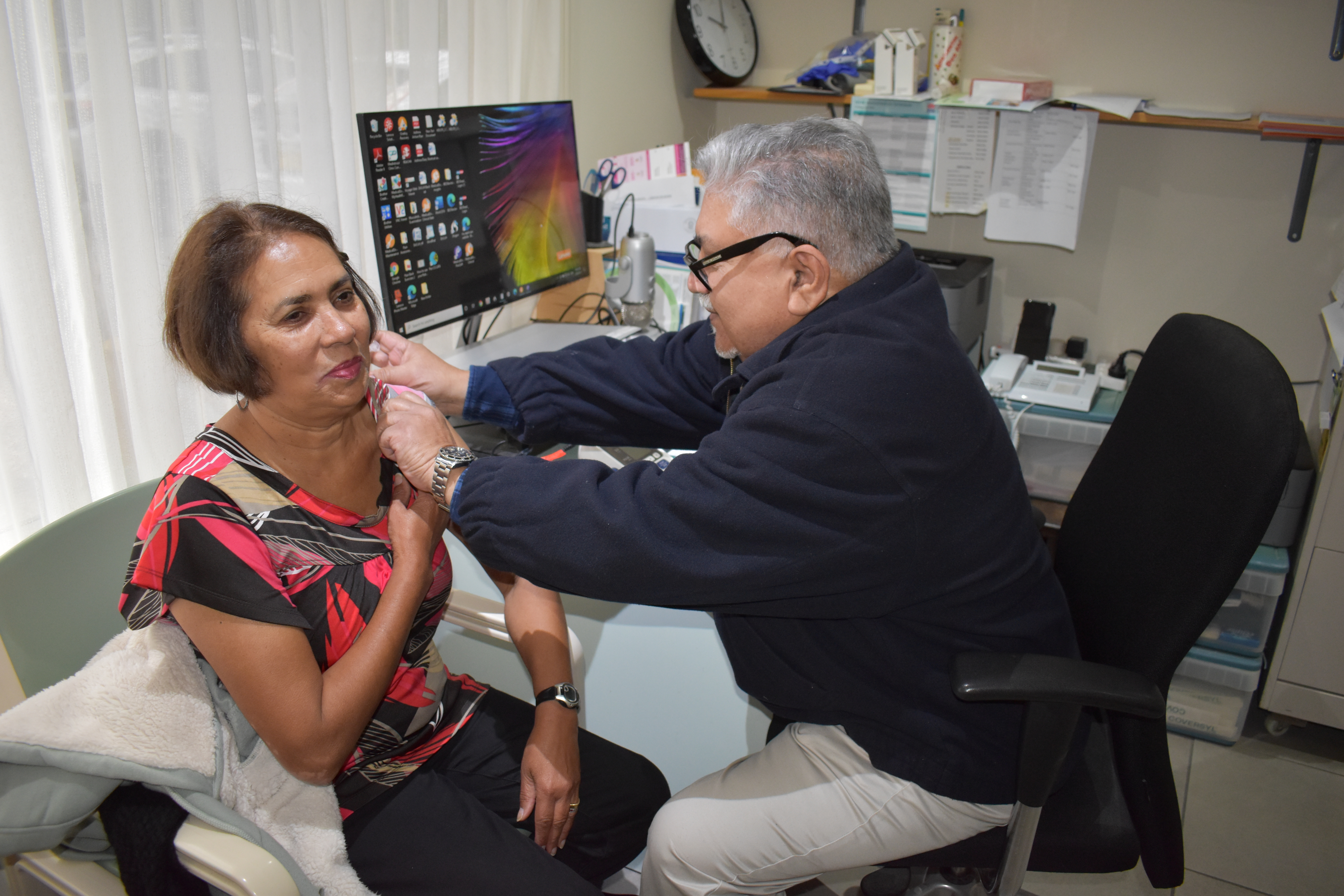 COORDINARE is urging people aged 60 and older to book their AstraZeneca COVID vaccine appointment as soon as possible.
According to Dianne Kitcher, CEO of COORDINARE – South Eastern NSW PHN, supplies of AstraZeneca are readily available through the combined primary health workforce.
"Recent cases of COVID are a reminder that in time all Australians will be exposed to the COVID-19 virus and vaccination is the best protection," said Ms Kitcher.
"Data released by the Department of Health indicates that as of 8 August 2021 there are still people aged 60 and older who are not fully vaccinated. It is of concern that in NSW only 25.21 percent of 60 to 64-year-olds are fully vaccinated and 28.6 percent of 65 to 70 year-olds in NSW are fully vaccinated.
"Vaccination rates for older age groups are slightly better but we are concerned that so many people in our region are yet to receive AstraZeneca.
"If people are unsure where to go to receive the COVID vaccine, they can search the Department of Health's eligibility checker online or contact their local general practice.
"Over 150 general practices, four GP Respiratory Clinics and four Aboriginal Community Controlled Health Organisations (ACCHOs) in South Eastern NSW are administering COVID-19 vaccines, along with a number of pharmacies and Local Health District Clinics including the new mass vaccination clinic in Wollongong.
"We are concerned that some people aged 60 and older are waiting to become eligible for other vaccines. Only AstraZeneca is available to people aged 60 and older unless their doctor identifies they have a specific medical condition or they have had a specific reaction after the first dose of the COVID-19 AstraZeneca vaccine," said Ms Kitcher.
"According to the Australian Technical Advisory Group on Immunisation (ATAGI), people of any age without contraindications who have had their first dose of AstraZeneca COVID-19 vaccine without any serious adverse events should receive a second dose of the same vaccine," said Ms Kitcher.
"If you live in Wollongong or Shellharbour local government areas, please don't travel to a regional area to get vaccinated. COVID vaccines are readily available in these two areas, with increased supplies coming in September," Ms Kitcher said.
Cheryl Lewis has received both doses of AstraZeneca at her local general practice and believes getting the vaccine is essential for everyone in Australia, especially if people want to travel.
"I'm over 70 so I could become really sick if I did get COVID and my doctor said the COVID vaccine reduces the chance of transmitting the COVID-19 virus to others.
"I was a bit hesitant at the start but I spoke with my GP and he said it was important to get the vaccine and reassured me that the COVID vaccines are safe," she said.
"I felt fine after the injections, I think I felt worse after the flu vaccine," said Mrs Lewis.
If you have questions about COVID-19, COVID-19 vaccines or need help with the COVIDSafe app, call the COVID-19 vaccination helpline on 1800 020 080.
View the Department of Health COVID-19 vaccine rollout 9 August 2021 update here.
To check to see if you can book a COVID-19 vaccination click here.