Celebrating Reconciliation Week in South Eastern NSW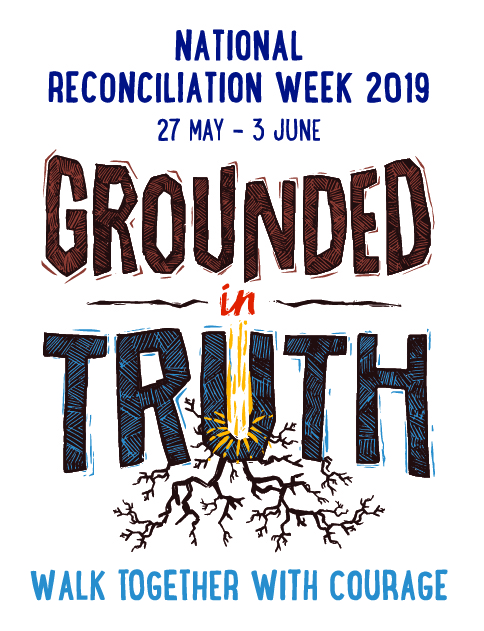 27 May – 3 June is National Reconciliation Week. The 2019 theme is 'Grounded in Truth: Walk Together with Courage'.
Fostering strong and meaningful relationships, grounded in a foundation of truth and trust between Aboriginal and Torres Strait Islander peoples and non-Aboriginal people, is at the heart of reconciliation.
At COORDINARE, we believe in reconciliation and actively seek to foster strong, two-way relationships with Aboriginal peoples and communities in South Eastern NSW. We also believe there is a role for all services, whether Aboriginal Community-Controlled Health Organisations (ACCHOs) or mainstream providers, to respectfully work together to improve health outcomes for Aboriginal people across the region.
We encourage everyone in the community to get involved in Reconciliation Week and attend an event in your region. You can find out more about Reconciliation Week on the Reconciliation Australia website.
List of National Reconciliation Week events in South Eastern NSW
Moruya
When: Official opening Friday 25 May, 6pm (open till 3 June)
Where: Forecourt at the corner of Vulcan and Campbell Streets, Moruya
What: Art exhibition - Yuin Country: Art and Land Revealed.
Find out more information here.
Shellharbour
When: Monday 27 May, 10am
Where: Harrison Park, Minga and Cygnet Ave, Shellharbour City
What: Reconciliation School Flag Walk
RSVP to CCAdmin@shellharbour.nsw.gov.au or phone (02) 4221 6170.
Queanbeyan
When: Tuesday 28 May, 10.15am
Where: Trinculo Place (Ray Morton Park), Queanbeyan
What: Reconciliation Walk across Queens Bridge, along Monaro Street and into Queanbeyan Park.
Find out more information here.
Wollongong
When: Wednesday 29 May, 11.30am - 1.30pm
Where: McKinnon Lawn, University of Wollongong main campus
What: UOW Reconciliation Week celebration on the lawn, with bush tucker and performers.
Find out more information here.
Shell Cove
When: Wednesday 5 June, 12-1pm
Where: Shell Cove Family Health, 2 Shallows Drive, Shell Cove
What: Grand Pacific Health Reconciliation Action Plan (RAP) launch
RSVP to Jemma Tribe at jtribe@gph.org.au.