Express your interest in the Illawarra Geriatrician in the Practice (GIP) pilot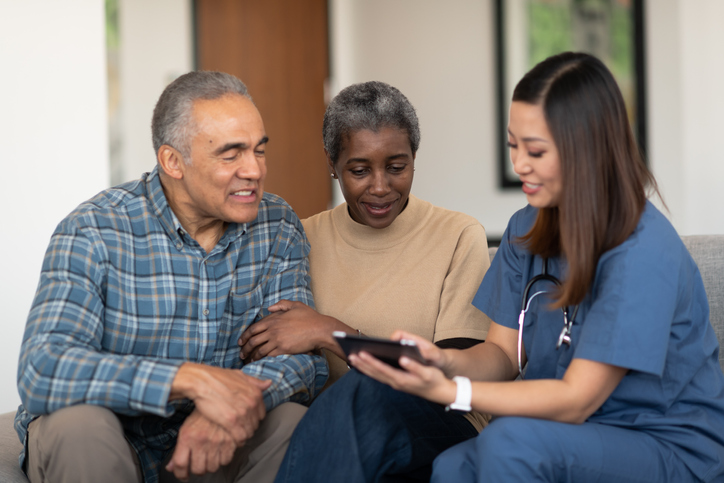 Illawarra Shoalhaven Local Health District (ISLHD) is seeking Expressions of Interest (EOIs) from general practices in the Illawarra who would like to participate in the Geriatrician in the Practice (GIP) pilot.
Three practices in the Illawarra have been recruited and clinics are due to commence this month. ISLHD is now looking to start up to 6 more practices by June 2020 dependent on demand and number of referrals from each practice. Practices will be recruited ast EOIs are received.

The Geriatrician in the Practice (GIP) initiative involves a geriatrician and clinical nurse consultant (CNC) working alongside a GP in their rooms. This collaborative approach aims to provide an integrated GP / specialist appointment that is easily accessible for patients, in an environment they are familiar with and comfortable in.

Building on the success of the GIP program in the Shoalhaven, the initiative will be implemented within the Illawarra region, funded by the Ministry of Health under its Integrated Care Program. Given the recommendation that all patients with frailty should have a holistic medical review by their GP based on the principles of Comprehensive Geriatric Assessment, the clinics will focus on frailty in older adults. The service will also incorporate patients with dementia as the degree of frailty corresponds to the degree of dementia.

As part of the service a geriatrician and CNC will visit a GP practice for a 4 hour session once a week for 3 months, to provide initial frailty and cognitive assessment and follow up of identified patients. The aim is to enhance aged care assessment skills of both GPs and practice nurses and to improve linkages between specialist services and primary health providers.

GPs and practice nurses will receive education on the use of a clinical frailty scale, then using the Rockford frailty score people will be identified to participate in the program. Once patients are identified, joint consultations with geriatrician, GP and practice nurse will take place.
An individualised Care and Support plan will be implemented with details of patient's goals, optimisation plans, escalation and emergency plans as well as advance care plans where they are indicated. Ongoing support would be provided through on the job mentoring, coaching and training.

For full details on the process and how to apply, click here.

For further queries, please contact Rachel via ISLHD-GIP@health.nsw.gov.au or (02) 4283 0762.