Free Medical Practice Assistant Traineeships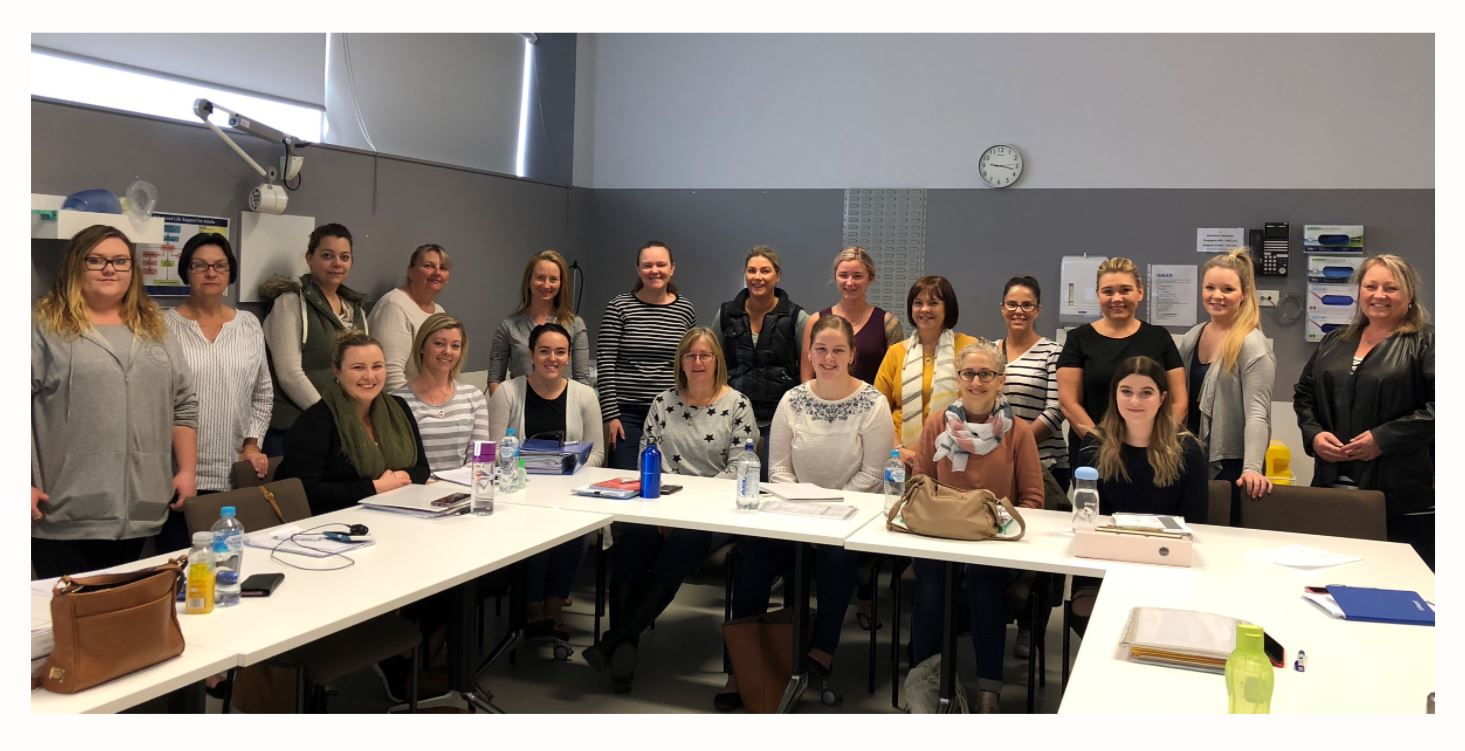 UNE Partnerships are offering fully subsidised traineeships in Cert IV Medical Practice Assisting (MPA) qualification HLT47715.
The traineeship combines work-based training with an employer and formal training from a training provider with a combination of online and face-to-face workshops.
Traineeships are fully subsidised by the NSW and Commonwealth Government making them fee-free to eligible participants in NSW and providing up to $4000 in subsidy payments to employers.
"Traineeships are a great way to be paid for learning and earning a qualification whilst working" says Margaret Kirby, Program Manager at UNE Partnerships, "MPAs are multi-functional staff members with roles in administration, clinical assisting and first aid".
MPAs can free up GP and nurse time to perform clinical duties of a more complex nature and can also reduce the administrative burden for them. They can assist with care coordination, take routine measures and coordinate recall and reminders. A list of tasks that MPAs can perform is available here (link provided by Margaret to be added).
Liz Grist from Ulladulla Endoscopy Medical Centre completed her MPA qualifications in 2019 under an initiative funded by COORDINARE. She had been working solely in practice administration but after previously working as a dental assistant she was missing the clinical aspect of healthcare and was grateful for the opportunity to undertake MPA training. She also completed a certificate in sterilization after finishing the MPA.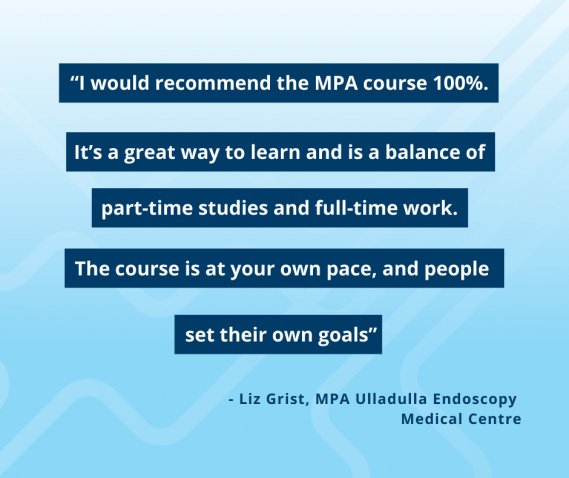 MPAs are keen to implement skills in the workplace once they've finished the training however creating an understanding of the role by GPs and nurses can take time. It is important to have a supportive GP and practice manager who will utilize the MPA's skills and help smooth the way for their integration into the clinical team.
"It is a slow process as it is a new role which isn't really understood and the scope of practice isn't always understood either. But as people understand the role they start to see the benefits", Liz says.
Liz's typical week includes reception and administration, inventory and stock ordering for clinics and day surgery, a work health and safety checklist, assistance with minor operations, (clinical procedures, such as removing stitches and) helping to put patients at ease before a procedure and when needed assisting with clinical duties such as ECGs, Blood glucose testing, BP measurement and removal of sutures.
She also works in the practice's COVID-19 vaccination clinic 1-2 days a week – checking patients in, helping the doctor as needed, making sure consent is signed and monitoring patients after their vaccination.
"It's just so busy now with the COVID-19 vaccine and all the calls that it's easy to keep MPAs in admin, but it's important to get them working as MPAs so that they keep their skills up", Liz urges.
To find out more about the traineeships, eligibility, how to apply and course subsidies you can read this brochure. If you have any further enquiries please contact Michelle Blenman at (02) 6773 0025.