Head to Health Pop Up to support people in South Eastern NSW during the pandemic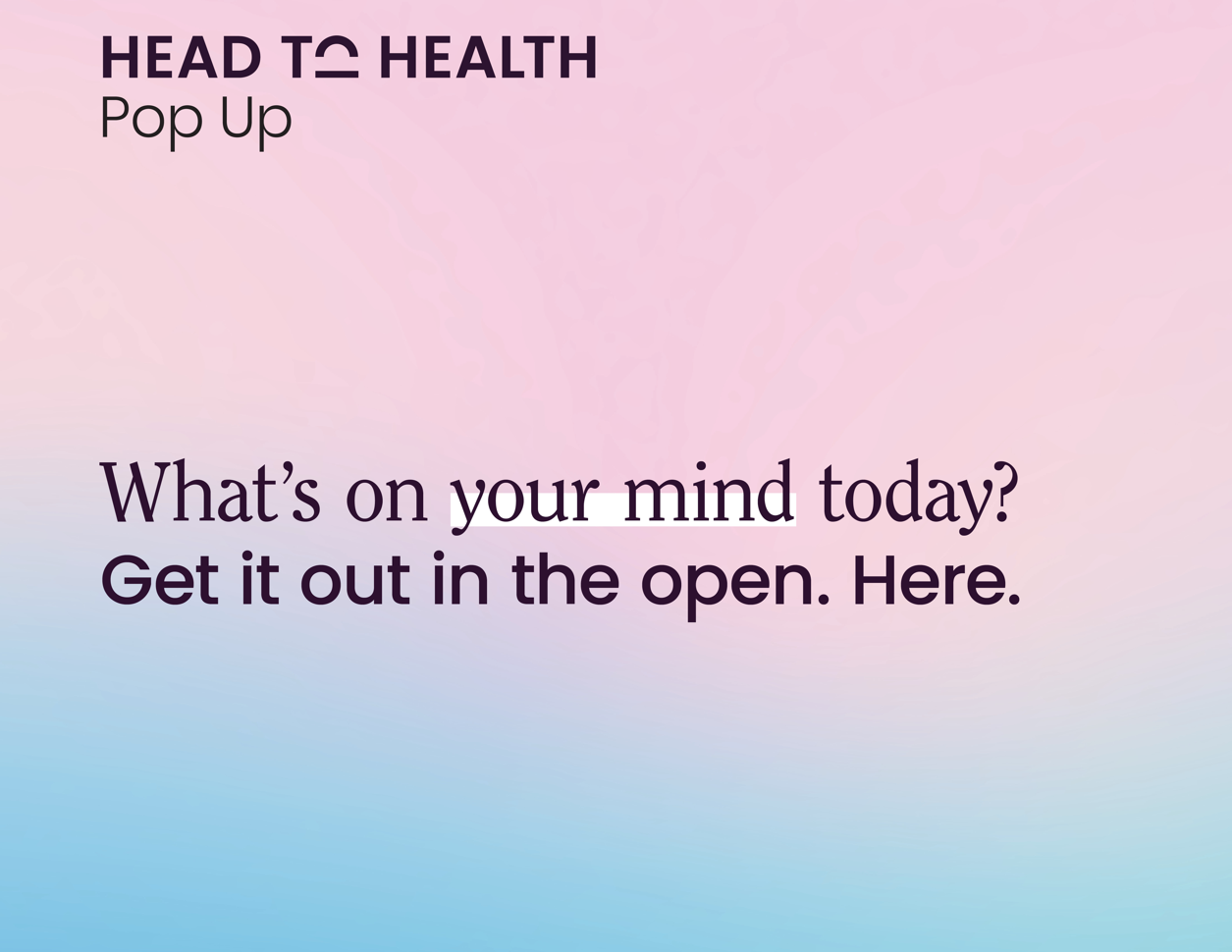 A Head to Health Pop Up service is now available to support the mental health of people of all ages in South Eastern NSW, struggling during the extended lockdown.
The Head to Health service has been commissioned by COORDINARE – South Eastern NSW PHN and nine other Primary Health Networks in NSW following $10.6 million in funding from the Federal Government as part of its response to the current pandemic. The new service commenced on Monday, 6 September.
To access Head to Health, people can simply call 1800 595 212 to discuss their needs and concerns. They will then be directed to mental health services in their area that most appropriately meet their individual situation.
Dianne Kitcher, CEO of COORDINARE, said Head to Health support would be available to anyone of any age in the community with or without a GP mental health treatment plan. No appointments are required to access the service.
"Mental health issues don't discriminate. Many people in our region may have never been exposed to stressors like this before but are facing new challenges due to COVID-19," Ms Kitcher said.
"PHNs have quickly mobilised to set up the new 1800 595 212 phone number so people throughout NSW can access a new telehealth service which will work alongside existing State and Federally funded mental health support services.
"Head to Health is designed to offer a seamless service for guiding people in mental distress or feel they are unable to cope with the extra pressures brought on by the pandemic to the right support," said Ms Kitcher.
Head to Health also includes the establishment of 10 mental health Pop Up services in NSW, located within existing health facilities. In South Eastern NSW, this service has been set up by Family Services Australia in the conveniently located Family Services House, Illawarra-Shoalhaven Community Services Hub at Stockland Shellharbour City Centre.
"If you are referred to receive services from the Head to Health Pop Up, you can choose from telehealth or COVID-safe face-to-face appointments," she added.
COORDINARE has worked closely with primary care services, hospitals, the NSW Mental Health Pandemic Response Taskforce and the State and Federal Governments in identifying the site for this Pop Up clinic in our region.
Gary Jackson, Managing Director Family Services Australia said: "Complemented on site with six integrated FSA community service streams, the Head to Health service will open with an experienced multi-disciplinary team not limited to six clinicians, clinical lead, clinical services manager, practice manager, social workers and once fully established will also provide access to peer support workers."
Stephen Jones MP, Member for Whitlam, welcomed the establishment of the Head to Health Pop Up service following a rise in demand for mental health support, due to the extended NSW lockdown and the rising number of COVID-19 cases across the state.
"Many Illawarra families are paying a high price for the long lockdown with their mental health. I encourage anyone experiencing mental health issues to reach out and seek help. Mental health issues should be treated just like physical injuries, the earlier they are dealt with the better," Mr Jones said.
For more details, and to reach out visit the Head to Health webpage.