How can you be brave and make change this Reconciliation Week?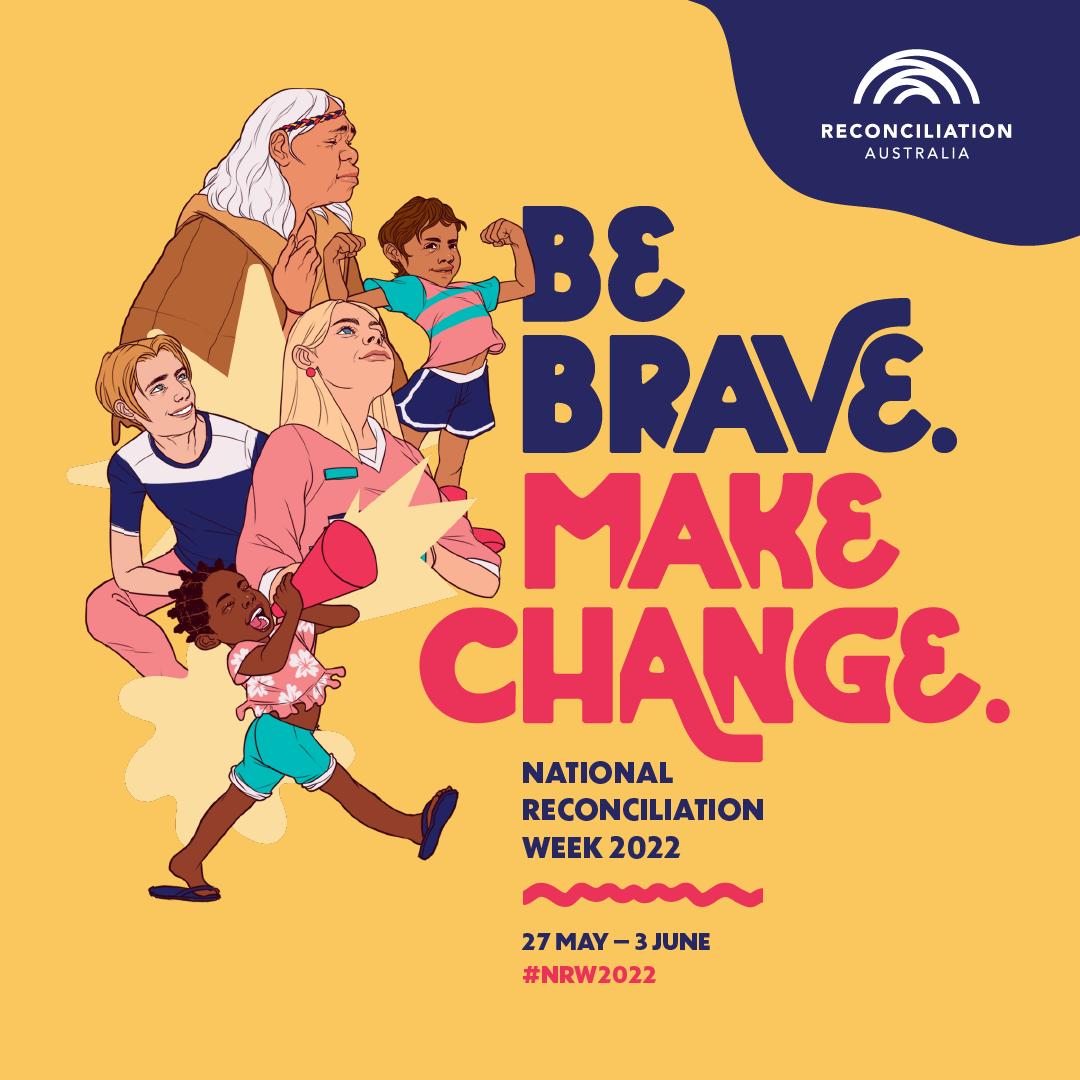 Each year, National Reconciliation Week 2022 (Friday 27 May – 3 June) commemorates two significant milestones in the reconciliation journey - on the 27 May the successful 1967 referendum, and on 3 June the High Court Mabo decision respectively.
Reconciliation must live in the hearts, minds and actions of all Australians, creating a nation strengthened by respectful relationships between the wider Australian community, and Aboriginal and Torres Strait Islander peoples.
Here at COORDINARE we recognise that that all of us have a role to play when it comes to reconciliation. The theme of this year's National Reconciliation Week is Be Brave Make Change. Change begins with brave actions in your daily life, where you live, work and socialise.By taking action, we can collectively build relationships and communities that value Aboriginal and Torres Strait Islander peoples, histories, cultures, and futures.
Last year we asked our staff to reflect on what their involvement in COORDINARE's Reconciliation Action Plan meant to them; this video shares their thoughts.
This National Reconciliation Week we asked our staff what action they would take in the next 12 months to make a difference. How would they Be Brave Make Change. Here are some of their responses:
I will be a brave ally to people from the oldest living culture on earth.
I will ensure we have a culturally safe workspace.
I commit to understanding political representation -– did you know the age of criminal responsibility is 10 years of age? As a parent of a 10-year-old this blows my mind - this needs to change!
I will challenge ignorance, racism and discrimination.
I support Indigenous self-determination, Indigenous leadership and Indigenous-led solutions.
I will always listen and advocate for change.
Empathy, understanding, compassion and willingness are essential human traits that lead us to being brave. It is our convictions, drive, resilience and our ability to influence that allows us to drive change.
This Reconciliation Week I will Acknowledge Country, by updating my driver's licence to reflect the Aboriginal Country (by phone call to Service NSW).
I will seek to learn local languages with my family to help us connect with the traditional custodians and owners of the land.
What will you do this National Reconciliation Week to show your support? For ways to Be Brave and Make Change, see what actions you can take here.