Improving osteoarthritis and osteoporosis care in the Bega Valley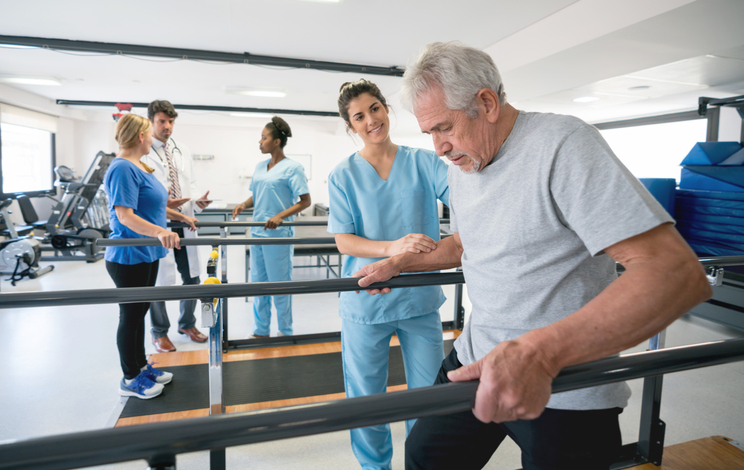 NSW Health has initiated a number of Leading Better Value Care projects designed to ensure best practice care is provided to people accessing local health services.
In the Bega Valley, two of these projects are improving coordination of care across hospital and general practice through the involvement of GP Liaison Officer (GPLO), Dr Duncan MacKinnon.
The Osteoarthritis Chronic Care Program (OACCP) is a multidisciplinary service to support people awaiting a knee or hip joint replacement surgery. The OACCP team consists of dietetics, occupational therapy, exercise physiology, physiotherapy, and pharmacy.
The aim of the OACCP is to improve patient readiness for surgery, or surgery avoidance if function improves significantly through a combination of exercise, activity modification, weight loss and education. The program offers targeted group exercise therapy, education sessions, and individual assessment and treatments with the multidisciplinary team as required.
The Osteoporosis Refracture Prevention (ORP) service identifies people over 50 years presenting to the emergency department following a minimal trauma fracture who are at risk of re-fracture. Appropriate lifestyle changes and access to multidisciplinary health services are facilitated through the service, and patients are referred back to their GP for bone mineral density testing and antiresorptive therapy prescribing.
The hospital team have been able to fast track dental assessments for eligible patients at the community oral health clinic which is recommended prior to starting long term antiresorptive therapy. An osteoporosis exercise and education group is commencing in September. Bega Valley GPs can refer to the ORP service by phoning (02) 6491 9880.