Leadership and quality improvement in general practice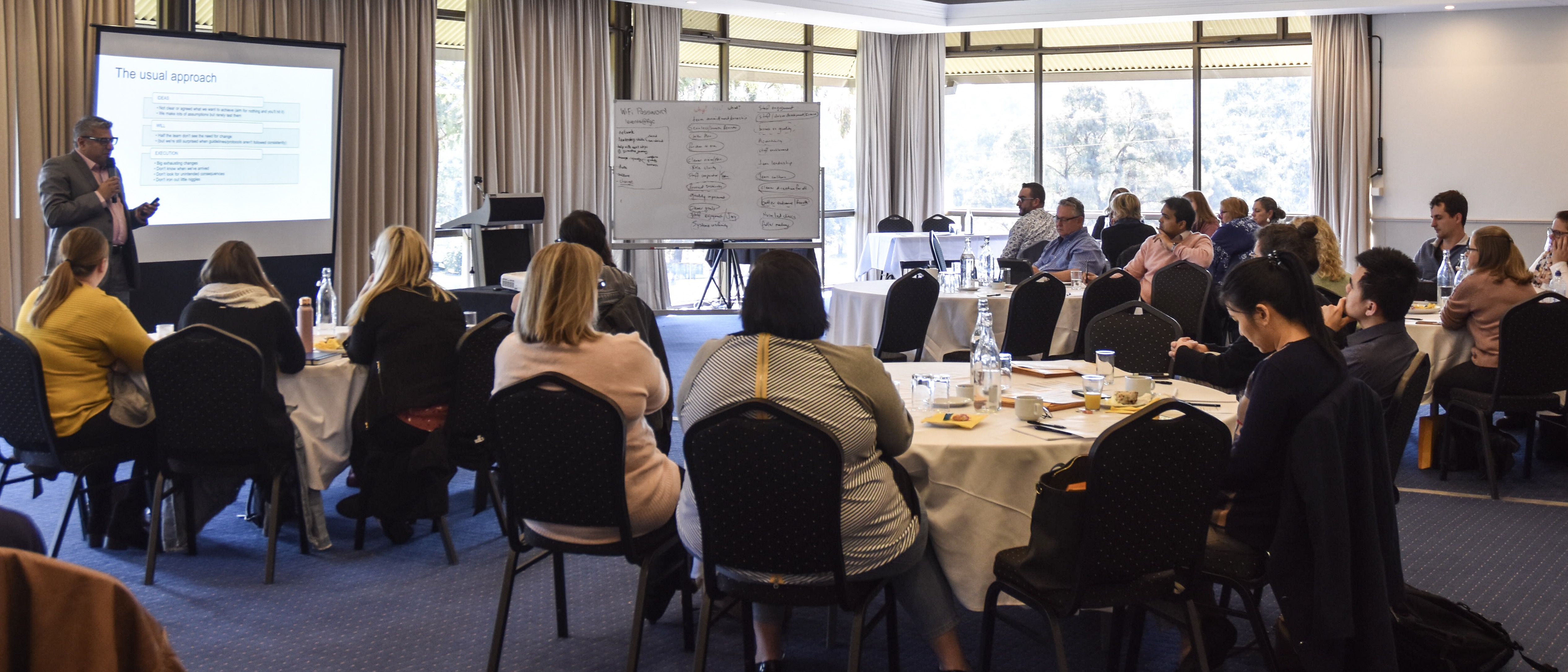 More than 20 practice staff from 15 practices across South Eastern NSW recently attended COORDINARE's 'Leadership and quality improvement in General Practice' workshop.
The workshop was led by Dr Walid Jammal, Dr Paresh Dawda and Dr Kirsten Meisinger, from the Cambridge Medical Alliance, USA. Each of the presenters shared their personal experiences of practice transformation across a number of systems, as well as key actions undertaken and outcomes achieved.
The workshop looked at key principles that underpin high functioning general practice, as well as the changing landscape facing primary care in delivering improved patient health outcomes. The group discussed a number of challenges, and shared strategies and actions practices could consider implementing in addressing these issues.
For practices involved in the leadership and transformation program, this workshop was the first step in an exciting journey with their coach over the coming 12 months.