May is Medication Dependence Prevention Month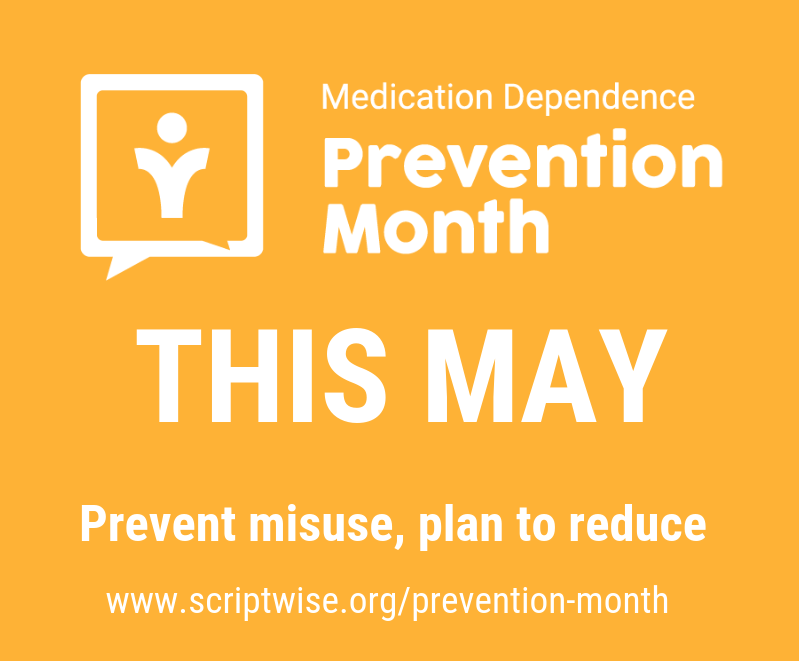 This month is Medication Dependence Prevention Month, raising awareness about preventing medication harms and finding community support.
At the moment, more Australians are dying due to the use of some pain and sedative medications than on our roads. This is a health crisis we have the power to prevent.
This year, ScriptWise is encouraging both health professionals and community members to get involved in Prevention Month by holding an event and/or supporting the campaign on social media. The Prevention Month website hosts a number of resources with ideas for events.
ScriptWise have produced an introductory video and content for Facebook, Twitter and LinkedIn, which you can share on your channels.
You can also stay tuned for more information and resources such as posters, videos and social media content by signing up for Prevention Month updates.