Quality Improvement (QI) in general practice workshop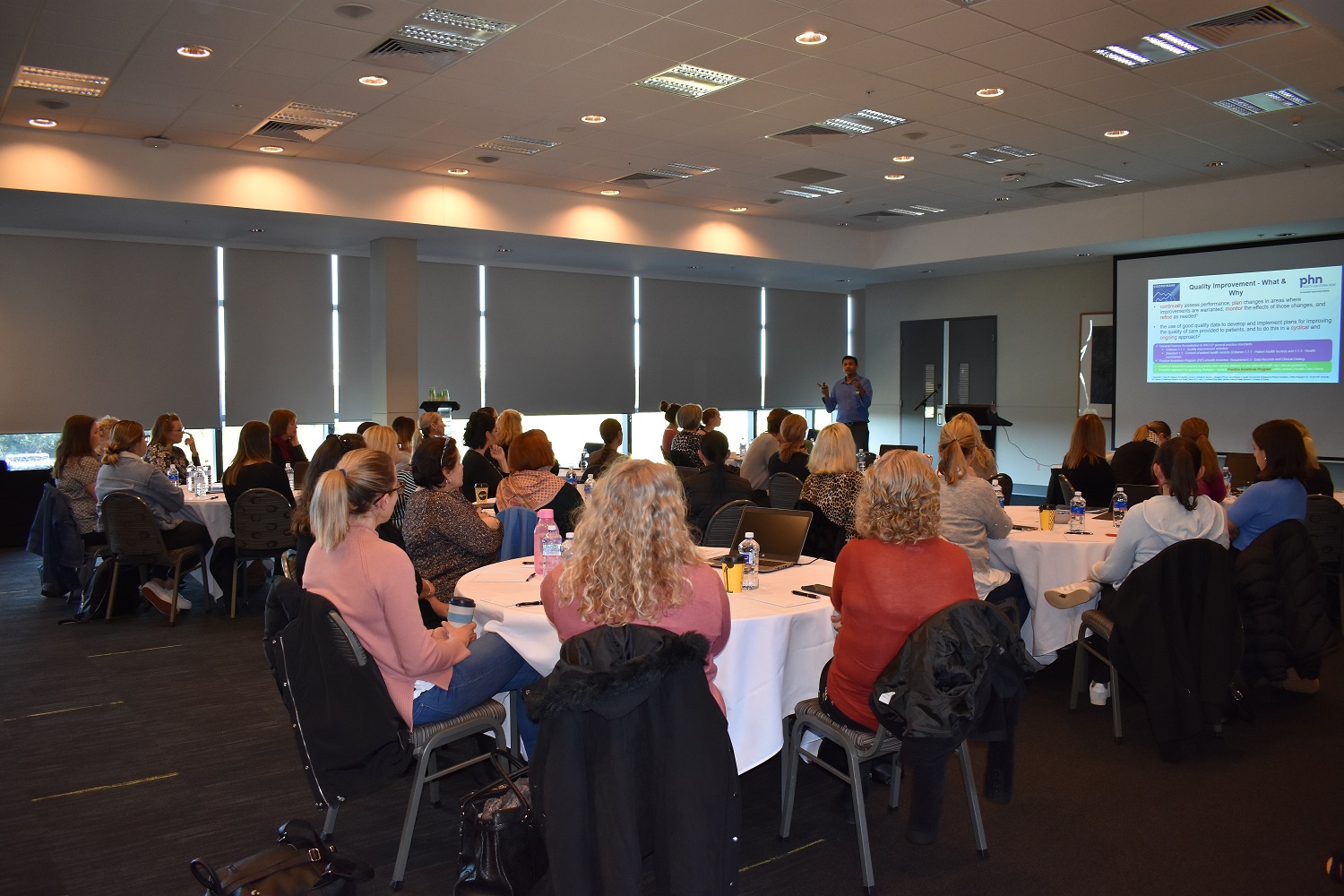 Supporting general practice to better understand and utilise patient data to plan and implement Quality Improvement (QI) initiatives was the focus of the QI workshops held in Wollongong, Mollymook, Bungendore and Bega in July.
Facilitated by Abhijeet Ghosh, Manager for Population Health Planning & Information at COORDINARE, attendees gained practical experience in performing clinical auditing exercises to identify patients at risk of poor health outcomes.
The workshop included discussions around how to achieve improved health outcomes, and developing strategies using the Continuous Quality Improvement Facilitation Tool to structure, document and monitor QI initiatives.
Practices participating in COORDINARE's data quality initiative: Sentinels Practice Data Sourcing (SPDS) project were invited to present at each workshop. Practices shared their experience of introducing quality data management, and the benefits to the practice and patient health outcomes.
More than 110 practice staff attended the workshops, representing 98 practices, with 96% of attendees indicating that learning outcomes were entirely met.
The workshop also provided an update on the new Practice Incentive Program Quality Improvement (PIP QI), that commenced on August 1. You can find more information about PIP QI here.