Supporting patients with diabetes during COVID-19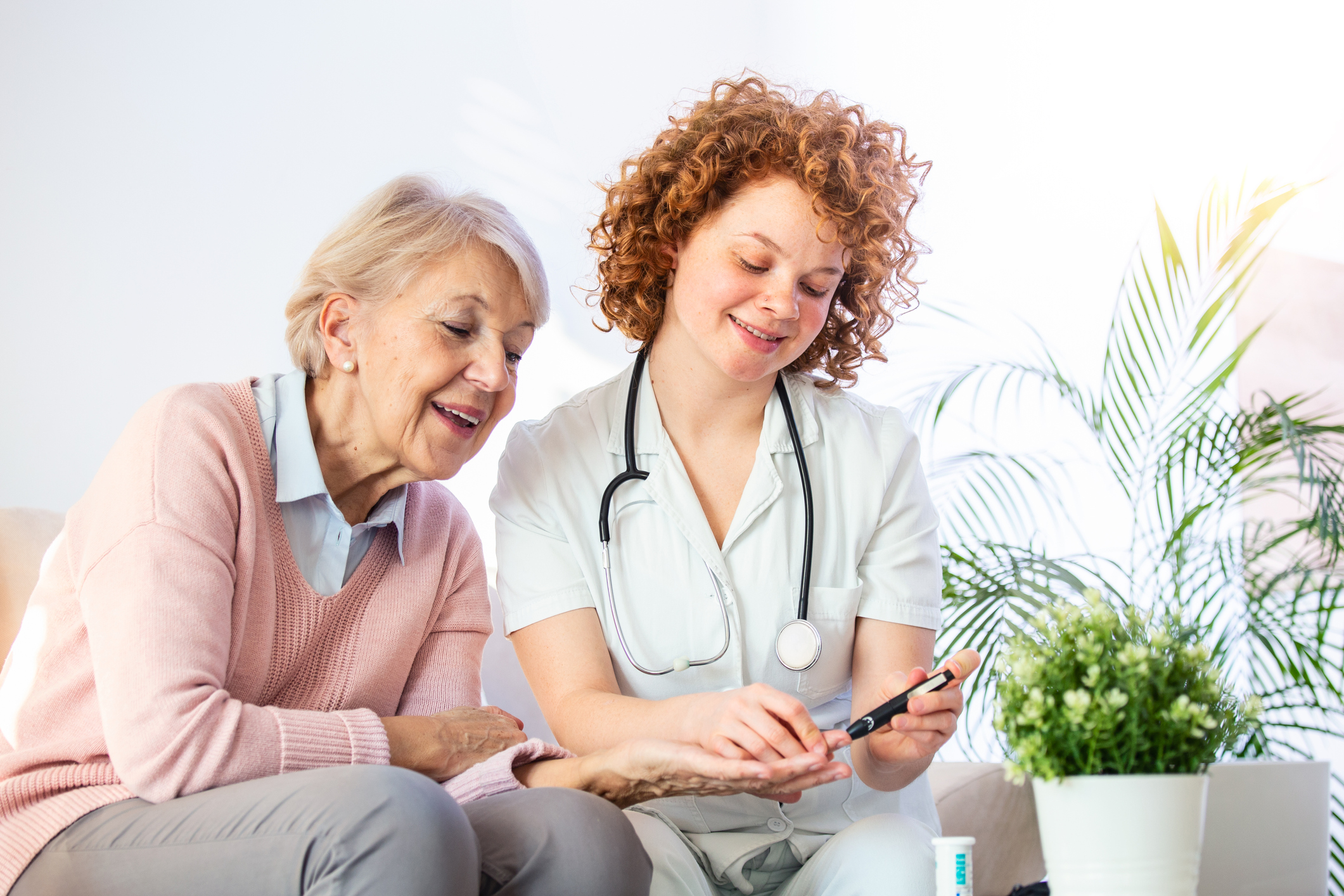 This National Diabetes week (11 - 17 July), COORDINARE sat down with Dr Kathy Michelmore of Lakeside Medical Practice to ask her about the challenges and importance of managing patients with Diabetes in the context of COVID-19.
"The COVID-19 pandemic has caused great disruption in the delivery of routine healthcare. Lockdowns and fear of infection have reduced the number of face-to-face contacts for patients for both primary care and hospital outpatient appointments."
"Restrictions on ease of movement have impacted people's ability to maintain their regular exercise routines, and many people may find that they have lapsed with their regular healthy eating patterns due to stress. All these factors may contribute to a deterioration in the management of diabetes."
Dr Michelmore adds that "whilst these difficulties are understandable, it is important to realize that good diabetes management is still important and should be prioritized where possible. "
"In the context of Covid-19, diabetes is a recognized risk factor for more severe illness and serious complications from the virus. Studies have indicated that people who have diabetes who have poorly controlled blood sugar levels are more likely to develop rapidly progressive COVID-19."
"This means that we must rise to the challenge of assisting patients with their diabetes management despite the difficulties that COVID-19 creates. Telephone and video consultations provide an opportunity to maintain contact with diabetic patients and to assess how they are managing. We need to inform our patients about the risks of diabetes and COVID-19 and discuss the importance of protection through vaccination."
Lakeside Medical Practice was part of a COORDINARE funded initiative designed to help patients with poorly controlled diabetes to receive enhanced care for their condition.
If you are interested in implementing a similar quality improvement activity please read some of the resources below:
The Illawarra Family Medical Centre also developed a model of care designed to enhance nurse-led diabetes management involving the creation of a 'high risk' patient stream. You can view the model of care here.
There is also a Diabetes QI Recipe that can provide some ideas on how to implement a QI activity within your practice.
The Sentinel Practices Data Sourcing (SPDS) project can also help your practice with population-level continuous improvement activity for Diabetes. The data auditing tool is a great way to identify patients who may benefit from extra support.
Don't forget there is also great information available on HealthPathways which offers clinicians locally agreed information to make the right decisions, together with patients, at the point of care. You can access your local HealthPathways site below:
For help with any of these quality improvement projects please contact your Health Coordination Consultant or email info@coordinare.org.au.