The Surgery At Jerra introduces initiative to improve Bexsero vaccine uptake among Aboriginal families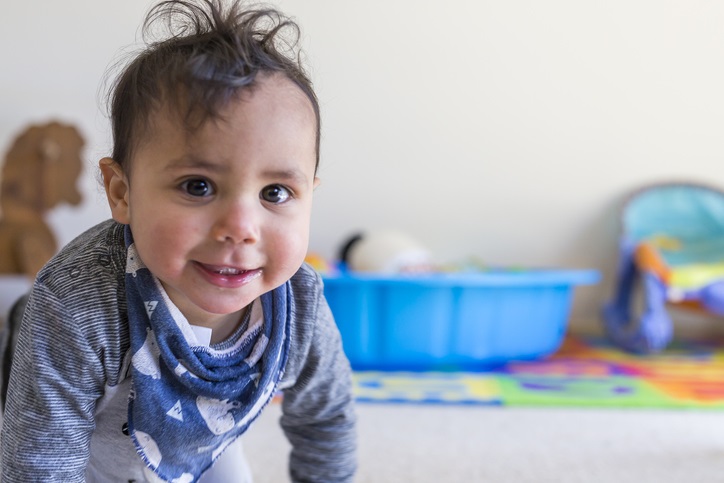 The Surgery At Jerra is a family practice located in Jerrabomberra, a small town near Queanbeyan on Ngunnawal Country.
We spoke with Ellyse Tynan, a practice nurse at the The Surgery at Jerra, about the positive impacts of a Bexsero (Meningococcal B) clinic that the practice ran with local Aboriginal families and children. Questions and answers (Q&As) below!
Q: How did the initiative come about?
A: We began the initiative when the NSW immunisation schedule update was communicated to the practice that this group of children were eligible for the government-funded Bexsero (Meningococcal B) vaccines. It was something as a practice we thought was an important service to provide to our community.
Q: How did Aboriginal families respond when they were contacted about the Bexsero vaccine?
A: We are really pleased to say the response was all positive. The best approach was to advise them by a phone call. This meant that families had an opportunity to ask questions about the vaccine before booking in. We discovered that not many families were aware there had been changes to the immunisation program. They were extremely appreciative to be contacted and have the service offered to them. The uptake to have the vaccine was positive also, with all taking the opportunity to book their children in to have the vaccine.
Q: Were there any 'feel-good' stories from Aboriginal families in regards to this initiative?
On a positive note for the community, many families had already had their children vaccinated against meningococcal B. It goes to show the parents are making good informed decisions and providing their children with extra protection. Despite not needing the service themselves, they were happy to hear that the vaccination is now provided for future generations and that they now have the knowledge to educate their own communities.
A: Why is the Bexsero vaccination so important for Aboriginal children?
Aboriginal children are a group that is at higher risk of meningococcal B. We think that it is important for them to have the Bexsero vaccine not only to protect themselves, but also their community. It is a valuable contribution to their herd immunity.
Q: What would you say to other general practices thinking of introducing a similar initiative?
A: I think the benefits speak for themselves. It provides an opportunity for general practices to work proactively within their community. It wasn't a difficult initiative to undertake with tools such as PENCAT [a clinical software tool] to identify the eligible patients. The outcome has been fantastic and the response from the patients nothing but positive!
Spotlight on Kristie Edwards, Aboriginal Immunisation Health Worker at Queanbeyan Hospital
Like Ellyse, Kristie Edwards believes in the importance of connecting with Aboriginal families to let them know that the Bexsero (Meningococcal B) vaccine is freely available. Kristie kindly had a yarn with us below!
My role as the Aboriginal Immunisation Health Care Worker at Queanbeyan Hospital is to contact new families with babies four weeks of age to remind them to book the bub in for their first vaccinations. At six weeks old this now includes the Bexsero. I answer any questions parents may have in regards to vaccines, side effects, or where to book in their local area, as well as following up with families who have children with overdue vaccinations.
Another large part of my role is to promote vaccines, reduce the stigma and stereotypes, and increase national rates. There are several ways I do this. I'm visible at NAIDOC day celebrations where I hold a stall loaded with brochures and information. I have held stalls in the local mall on a day where I know a lot of people will be gathering. I also have a name plaque at the hospital entrance with my photo, contact details, and a brief of what I do.
One major event I organise and facilitate is the annual Aboriginal Influenza Clinic. We run it over two days a fortnight apart at a local Child and Family Centre. At this clinic I check each child's vaccination status. I can either book them an appointment or give them the vaccine myself, as I'm now an accredited immuniser.
After acknowledging the great work of The Surgery At Jerra, I have spoken to some other practice nurses about this initiative. I explained what it involved and the positive outcomes, such as community thankfulness for the call and more trusted relationships with clinicians. I have had one surgery take this initiative and begin to work through the database and contact the parents of children under two who are eligible for the free vaccine Bexsero.
We all know vaccines are important, and even more so for Aboriginal and Torres Strait Islander children and families. Bexsero is vital to protect children from Meningococcal B and the symptoms that present like the cold or flu but rapidly become worse. Social factors make this vaccine necessary for all Aboriginal and Torres Strait Islander children.
This initiative could be a big game changer in ensuring all children under two are vaccinated. I will be actively engaging with other practice nurses and Aboriginal Medical Services to adopt The Surgery At Jerra's approach, as well as speaking with my colleagues and other Aboriginal health workers.