Time to get your flu shot!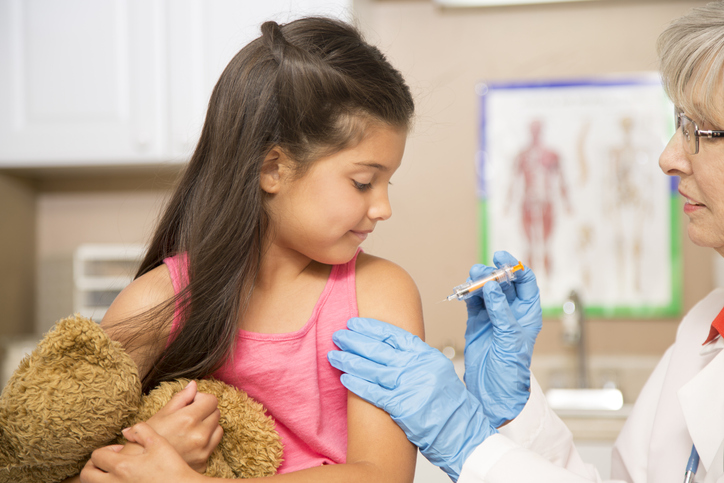 COORDINARE – South Eastern NSW PHN, Illawarra Shoalhaven Local Health District and Southern NSW Local Health District are encouraging local residents to have a flu shot – and soon – to best protect themselves against the coming season.
According to Dr Ritu Sharma-Bahl, GP Liaison Officer for Illawarra Shoalhaven, the flu shot is the most simple, safe and effective way of protecting you and your family against influenza.
"The flu is a highly contagious viral infection that spreads easily from person to person through coughing, sneezing and close contact," said Dr Sharma-Bahl.
"We recommend that everyone from six months of age get vaccinated. It not only protects you, but also others who may be at greater risk of severe illness by reducing the spread of flu in the whole community. It is especially important to get vaccinated if you have contact with young children, the elderly, or people with significant medical conditions."
Current influenza activity remains higher than usual across most of NSW, with inflenza A strains most predominant.
"Every year the flu vaccine changes to match the flu virus that is most likely to be around during the flu season. Getting vaccinated every year is the best way of preventing the flu and any associated illness.
"It does take about two weeks for your immune system to have a good response to the vaccine and offer you full protection. The vaccine lasts for three to four months so if you're vaccinated now, you'll be covered before the peak flu period from around June to September," she added.
Free flu vaccines are available under the National Immunisation Program for people at greatest risk of complications. This includes:
all children aged 6 months to 5 years
Aboriginal and Torres Strait Islander people 15 years and over
people aged 65 years and over
individuals with certain medical conditions predisposing to severe influenza
pregnant women.
"Good hand hygiene, sneezing into your elbow and staying at home and away from the general public as much as possible while you are sick are other precautions against the spread of flu," said Dr Sharma-Bahl.
Symptoms of flu include fever, chills, cough, sore throat, headaches and fatigue. People who develop symptoms should seek advice from their GP or HealthDirect Australia (1800 022 222) prior to attending emergency departments.
People who are experiencing heart and breathing problems or who feel they need urgent medical attention should always attend their closest emergency department or call 000.
Vaccines are now available from your usual immunisation provider: your local GP, Aboriginal Medical Service, community health centre or pharmacy.
To find out more go to: http://www.health.nsw.gov.au/flu