Tribute to local primary health workers as South East NSW vaccination rates reach 80 percent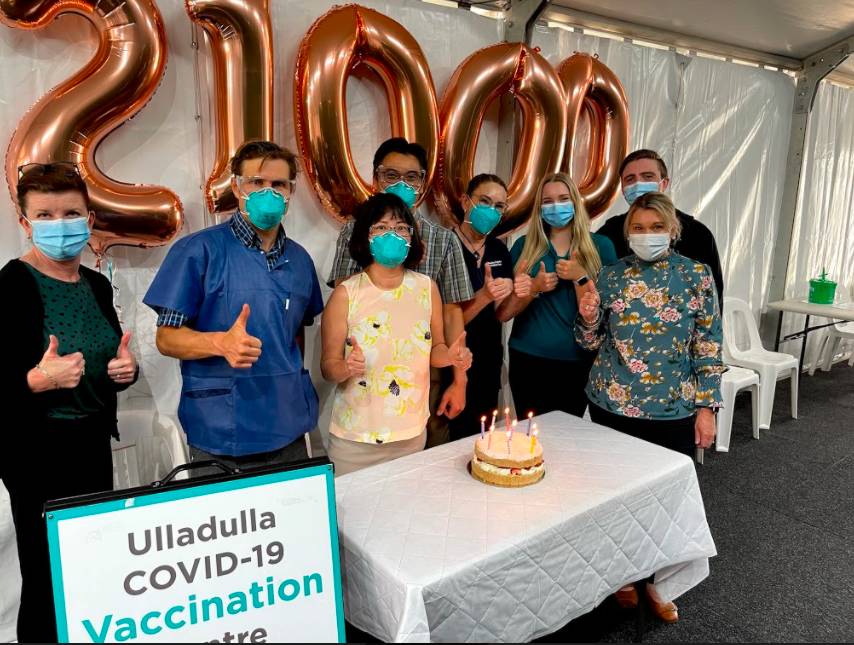 COVID double dose vaccination rates in the 11 local government areas (LGAs) in South Eastern NSW have officially passed the 80 per cent eased restrictions target. According to the latest statistics, first dose rates have also passed the 90 per cent milestone in every LGA.
Dianne Kitcher, CEO of COORDINARE, said at least 73 per cent of all COVID vaccinations administered in the region have been through the primary health workforce.
"Vaccination rates in Southern Eastern NSW are some of the best in the state, thanks to the hardworking staff at 158 general practices, four Aboriginal Medical Services, four GP respiratory clinics and, since 23 September, 91 pharmacies," said Ms Kitcher.
"We thank every receptionist, practice nurse, general practitioner and pharmacist who has helped keep our community safe from COVID since the vaccine rollout began in March this year," she said.
"We acknowledge that the past seven months have been very challenging for our health workers due to vaccine supply and the required logistics to administer COVID vaccines to a large number of people over a short timeframe," Ms Kitcher said.
"We are delighted to see the latest vaccination figures and are continuing to work to achieve rates above 95 per cent. We are also working with our primary care partners to ensure disadvantaged and vulnerable groups in our communities have access to vaccines, including information about vaccines so they can make an informed choice," she said.
"It is a relief to know that higher vaccination rates mean our older population and people with complex health needs have some protection against COVID. Many people who are immunocompromised now need a third dose and children aged between five and eleven years will be eligible for their first dose once the Australian Technical Advisory Group on Immunisation (ATAGI) approves Pfizer for that age group," Ms Kitcher said.
Increased Pfizer supplies since September and the availability of Moderna through pharmacies since late September have helped accelerate vaccination rates.
"We recognise that until now some people have had difficulty accessing COVID vaccines, but with the increased supplies people aged 12 years and older can either book their vaccination via the Department of Health's vaccine clinic finder," said Ms Kitcher.
You can view the latest LGA vaccination rates here.