View the 'Responding to Vaccine Hesitancy' webinar recording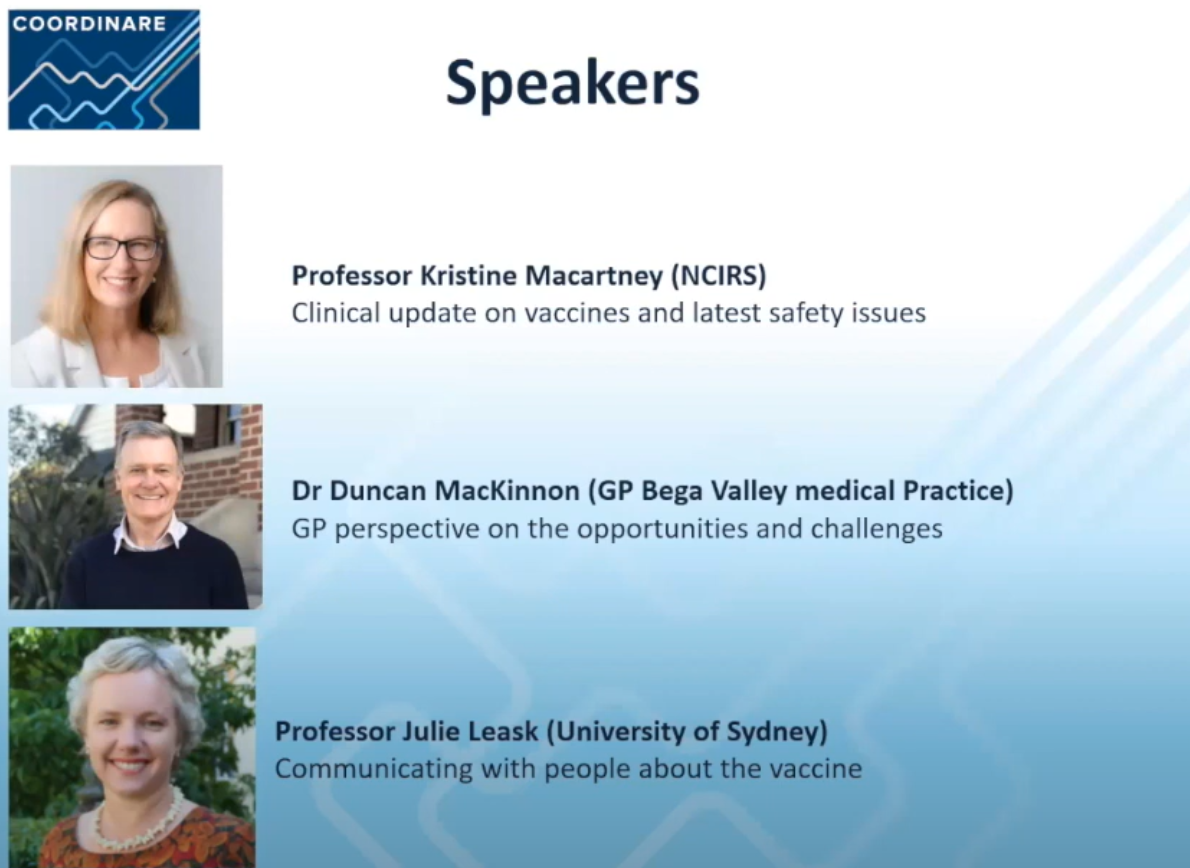 Did you miss the 'Responding to Vaccine Hesitancy' webinar with Director of the National Centre for Immunisation Research and Surveillance (NCIRS), Prof Kristine McCartney, and leading vaccine hesitancy communicator, Prof Julie Leask along with Bega GP, Dr Duncan McKinnon.
COORDINARE hosted the statewide webinar in partnership with the NSW/ACT PHN network to equip general practitioners, practice staff, aged care staff and other health professionals from all around NSW and ACT with evidence-based strategies to respond to people who are hesitant to accept vaccines.
Presentations by the panel of experts include:
clinical update on vaccines and the latest safety issues from Prof Kristine Macartney
GP perspective on vaccination hesitancy opportunities and challenges with Dr Duncan MacKinnon (Bega Valley Medical Practice)
communications perspective on addressing vaccine hesitancy with Prof Julie Leask
joint panel discussion.
You can watch the full webinar below!