You've checked in, but have you checked your mental health?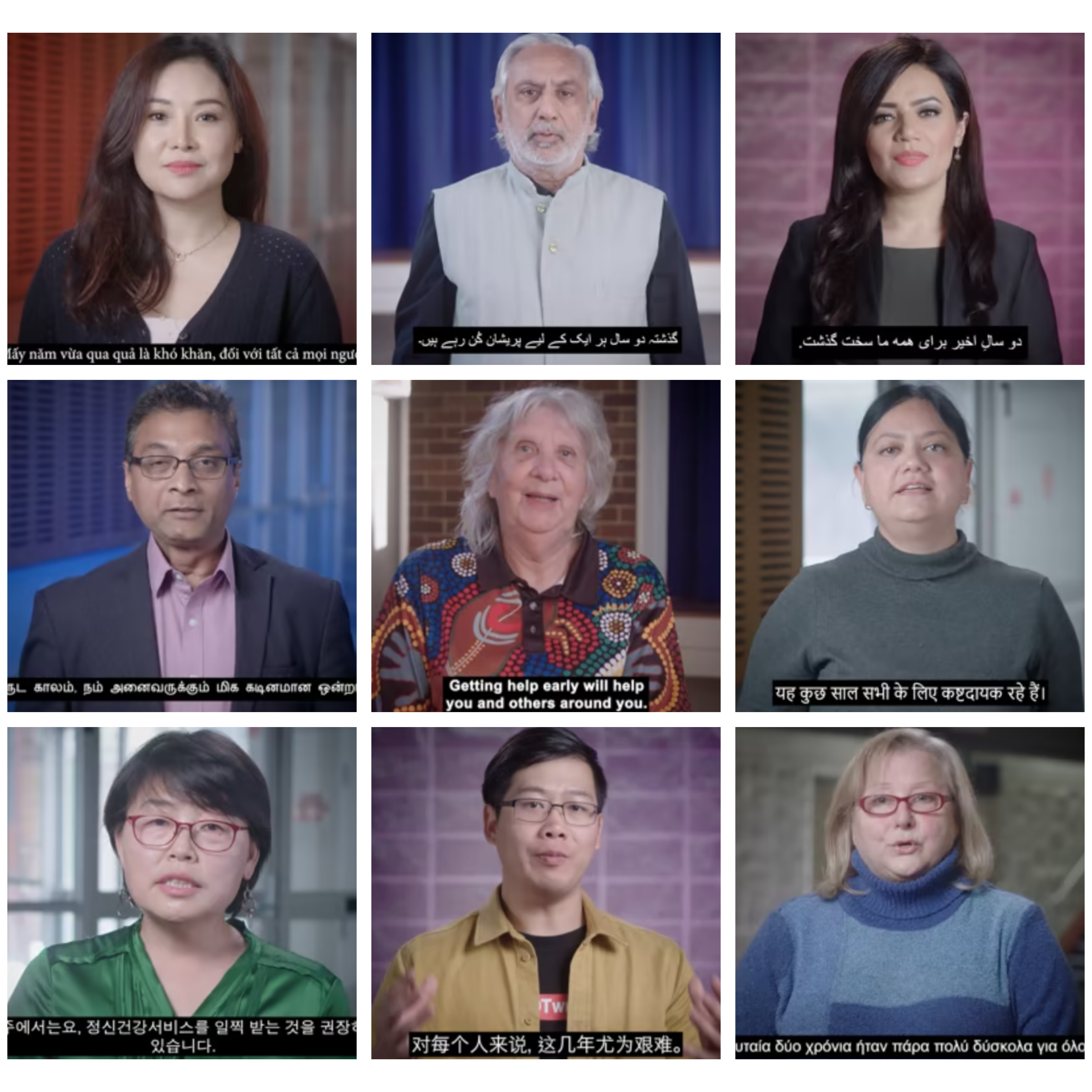 As NSW celebrates surpassing 90% double-dose vaccination rates, a core group of Primary Health Networks (PHNs) are working together to ensure community members' ongoing physical and mental health remains a priority.
COORDINARE – South Eastern NSW PHN, Western Sydney PHN, South Western Sydney PHN, Nepean Blue Mountains PHN, Northern Sydney PHN, and Central and Eastern Sydney PHN have collaborated with the community to create a video campaign in 12 languages encouraging community members to get vaccinated and reach out for mental health support.
Dianne Kitcher, CEO of COORDINARE – South Eastern NSW PHN said: "The pandemic has provided us with opportunities to collaborate with other PHNs to encourage our communities to get vaccinated, improve their physical health, and to reach out to the services available for mental wellbeing."
The new Head to Health Pop Up service has been established by NSW PHNs and the Commonwealth Department of Health to ensure community members have access to timely and appropriate care for any mental health concerns that may have been triggered as a result of the COVID-19 pandemic.
"Recognising that mental health issues can happen to anyone, Head to Health Pop Up is free for anyone in NSW of any age, and no referral is needed. Lockdown, job uncertainty, isolation, home-schooling, and fears around the virus itself, have taken a toll on everyone," said Ms Kitcher.
"By calling 1800 595 212, you can speak with a trained mental health professional who will assess your needs and connect you to the best local support services. This may be a regional provider, online or telehealth resource, or a Head to Health Pop Up clinic."
"Acknowledging concerns about mental health and reaching out for support, available to everyone across the region, is a crucial part of building resilience and recovery as individuals and as a community," she added.
The multilingual COVID-19 vaccine and mental health video campaign can be found below:
More information about Head to Health Pop Up services can be accessed via the Head to Health website.