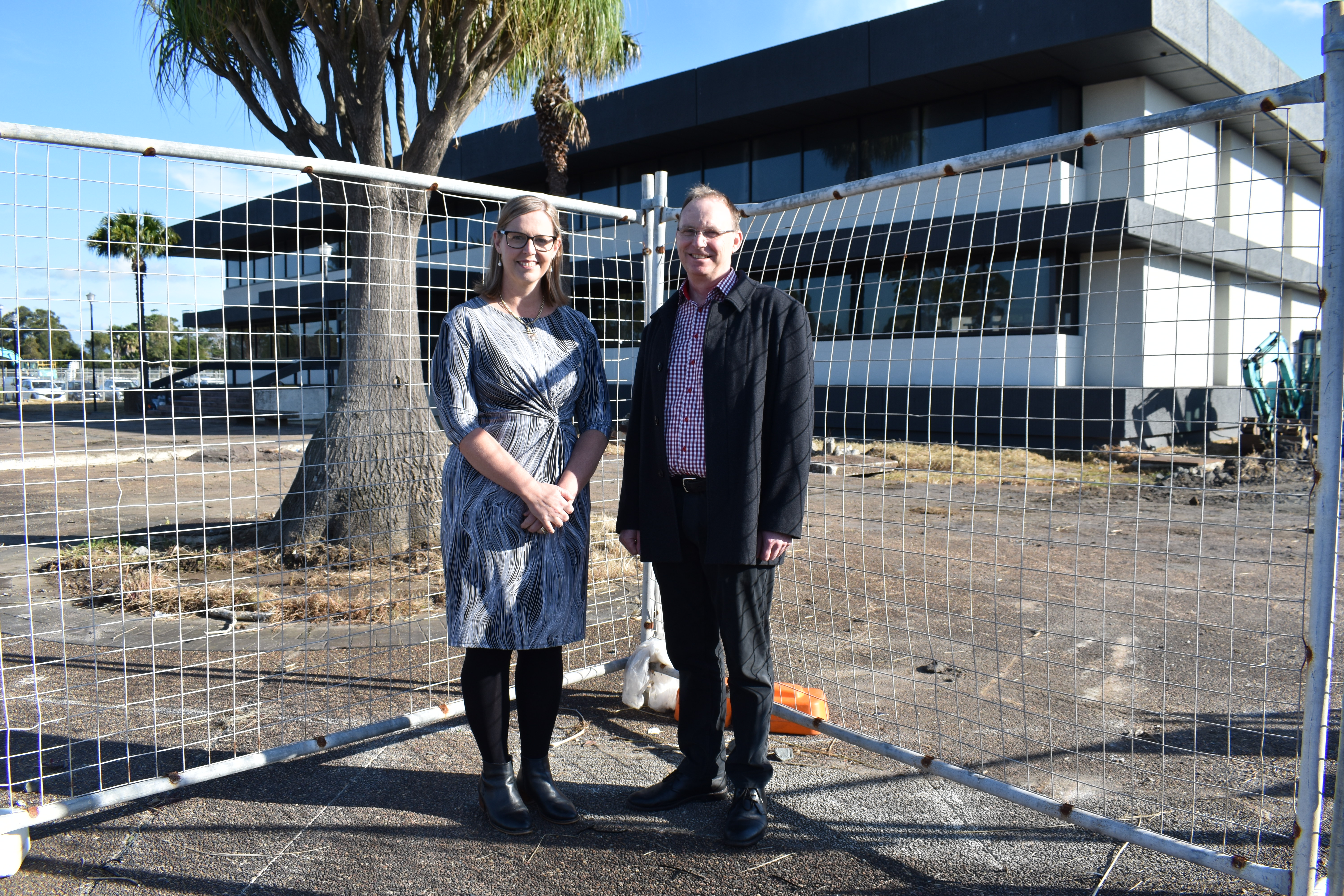 headspace Shellharbour a step closer
7 June 2023
COORDINARE – South Eastern NSW PHN and Stephen Jones MP, Member for Whitlam, today announced that a site has been secured to establish the new headspace service in Shellharbour and confirmed services are scheduled to open this year.
According to Prudence Buist, CEO of the South Eastern NSW PHN, the new headspace service has been commissioned by COORDINARE with funding from the Australian Government's national headspace program. Grand Pacific Health has been appointed as the lead agency to deliver headspace in Shellharbour.
"Grand Pacific Health has proven success in delivering services for young people and their families and currently operate- headspace centres commissioned by COORDINARE in Wollongong, Nowra, Goulburn, Bega and Yass. They have leased a premise in Warilla that will be fitted out as a dedicated youth mental health service," said Ms Buist.
"headspace Shellharbour will be co-located with the new Head to Health service which will also open later this year," Ms Buist said.
headspace provides services for early intervention, mental health, drug and alcohol, and work and study support for young people aged 12 to 25.
Adam Phillips, CEO of Grand Pacific Health, said headspace Nowra and Wollongong will continue to provide support to young people in the Shellharbour and Kiama areas until the new service opens.
"Referrals from this region have been growing steadily, demonstrating there is indeed a need for additional youth-specific mental health services. The feedback we are getting is that headspace is being identified as a safe place to go and we're looking forward to expanding this work in Shellharbour," he said.
Stephen Jones MP, Member for Whitlam, applauded the lease agreement as a positive step in establishing the much-needed service.
"Headspace is crucial for young people to access the support they need and deserve. The launch of the new Shellharbour Headspace, alongside the new co-located Head to Health service will cater to growing demand in the region," Mr Jones said.
"The Albanese Government is committed to early intervention measures. That's why we are boosting funding by $8.7 million for digital mental health services, including local services such as Head to Health."
Young people or families in the area wanting to access the current headspace services can do so by contacting headspace Wollongong on 42207660 or headspace Nowra on 44467300. Online and phone support services are also available Australia wide through eheadspace. More information is available via the headspace website.