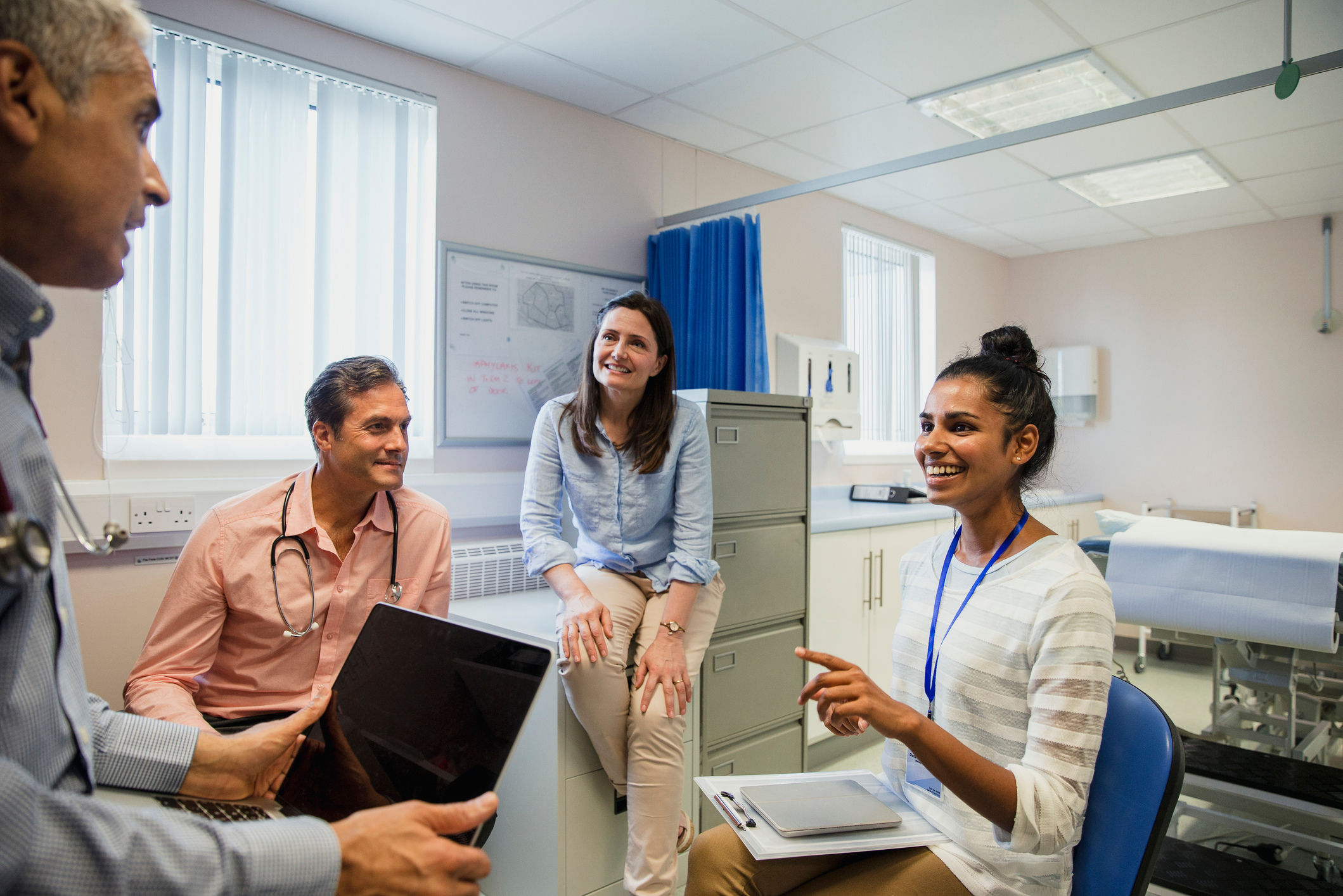 Growing the local Medical Practice Assistant workforce
6 September 2023
With mounting pressure on the general practice workforce, many practices are discovering the value of a Medical Practice Assistant (MPA). With skills to support both clinical and administrative functions, MPAs have the potential to increase practice efficiency and provide greater job satisfaction for the entire team.
Liz Grist, MPA at the Ulladulla Endoscopy and Medical Centre and Facilitator of the MPA Community of Practice said, "MPAs are a valuable contribution to the team, working alongside doctors and nurses, allowing them to work at the top of their scope whilst the MPA performs the skills within their scope." 
"This in turn allows the practice to run smoothly and strengthens staff as a team to work efficiently," she added.
Examples of the kinds of tasks MPAs can undertake include:
recalls and reminders
data extraction
spirometry
dressings
cold chain management
removal of sutures
assisting with clinics
maintaining infection control.
Gail Lloyd, Practice Manager at Junction Street Family Practice and Cambewarra Mountain Health said, "an MPA is an administration staff member, who receives training in some clinical tasks, as well as higher level administrative tasks, making them an incredibly versatile and valuable part of the team."
"It is always best practice to have staff working at the top of their scope. There is no way an MPA can replace the role of a Practice Nurse, but they can complement the role and free the nurses up to perform higher level tasks," she added.
MPAs are a relatively new workforce which requires development and support. COORDINARE - South Eastern NSW PHN commissioned a formal needs assessment process which identified priorities for MPA support and has provided training subsidies for MPAs.
Models of care which utilise MPAs have also been documented by two practices in our region. The models of care include:
A Community of Practice (COP), facilitated by Liz Grist has been established and meets quarterly to provide education and discussion opportunities, including sharing case studies on how MPAs work in our practices. To find out more about the COP please contact Liz Grist at Elizabeth.Grist@southmedical.com.au or COORDINARE HCC, Linda Blackmore at lblackmore@coordinare.org.au.
There are approximately 40 MPAs across the South Eastern NSW catchment. Growing this workforce will have benefits for both practices and patients.
Fee-free study is currently available to eligible applicants through UNE Partnerships and the NSW Smart and Skilled program.
Gail Lloyd said, "introducing this role and supporting experienced receptionists as they study has been a massive benefit to our practice. It is a very comprehensive course, providing students with excellent skills and qualifications".
To find out more about MPA training contact Dina Collison at UNEP dina.collison@unep.edu.au or call (02) 6773 0020 or email COORDINARE HCC, Linda Blackmore at lblackmore@coordinare.org.au.