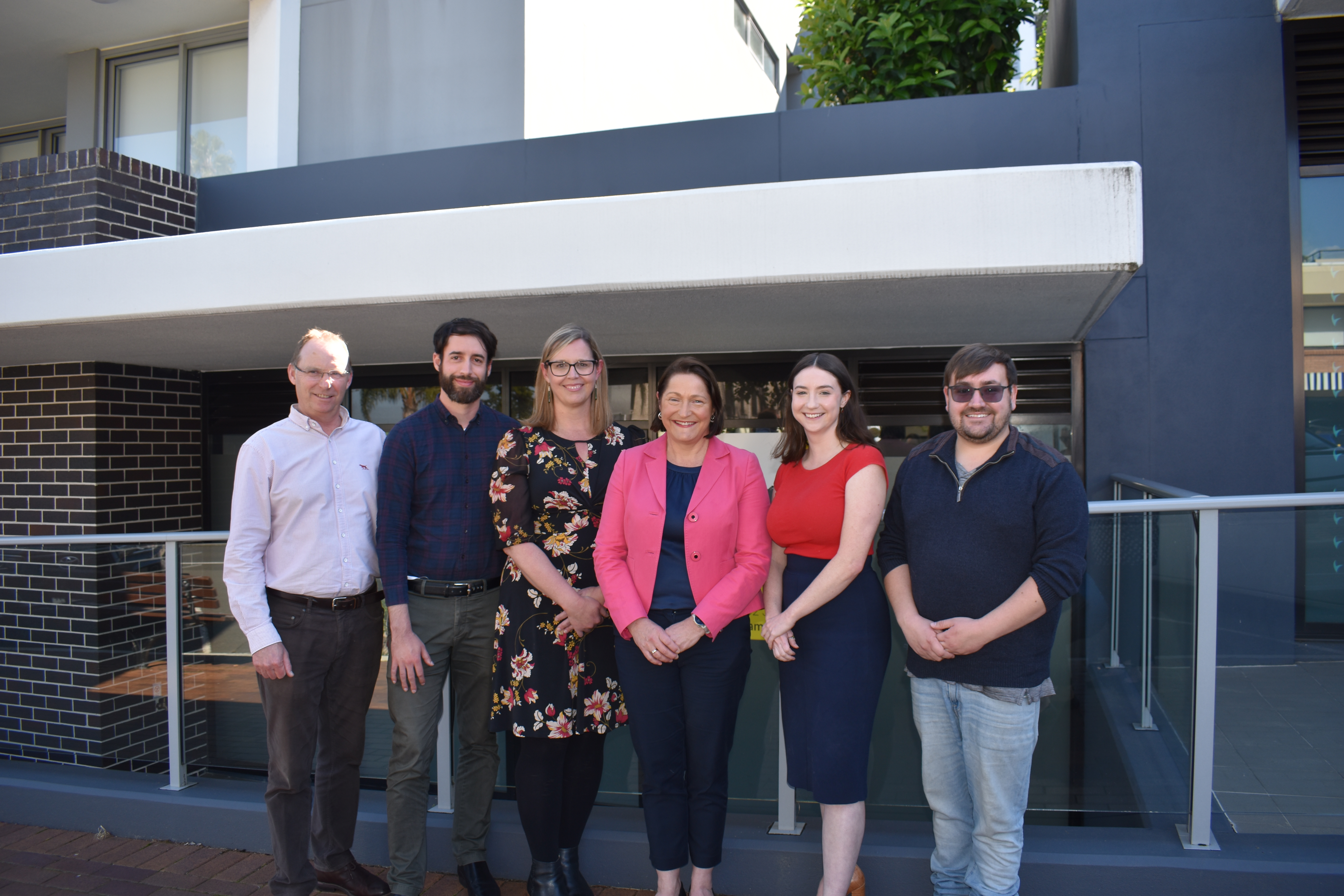 headspace Kiama a step closer
29 August 2023
COORDINARE – South Eastern NSW PHN and Fiona Phillips MP, Member for Gilmore, today announced that a site has been secured to establish the new headspace satellite service in Kiama and confirmed that the service is scheduled to open in 2024.
headspace Kiama will provide services for young people aged 12-25 and will offer mental health, alcohol and other drug, and work and study support.
According to Prudence Buist, CEO of the South Eastern NSW PHN, the new satellite headspace service has been commissioned by COORDINARE with funding from the Australian Government's national headspace program. Grand Pacific Health has been appointed as the lead agency to deliver headspace services in Kiama.
"Grand Pacific Health has proven success in supporting young people and currently operates headspace centres in South East NSW in Wollongong, Nowra, Goulburn, Yass and Bega. They are also in the midst of establishing the new headspace Shellharbour, which will open later this year and will be the parent site for headspace Kiama," said Ms Buist.
"They have consulted with young people in Kiama and secured new premises that will be fitted out as a dedicated headspace service," she said.
Adam Phillips, CEO of Grand Pacific Health, said headspace Nowra and Wollongong are currently the closest centres for young people in the Kiama and Shellharbour regions and will continue to provide support until the new Kiama and Shellharbour centres open.
"Referrals have been growing steadily, demonstrating there is indeed a need for young people's mental health services in this region," said Mr Phillips.
"The feedback we are getting is that headspace is being identified as a safe place to go to get effective care and we're looking forward to expanding this work in Kiama and Shellharbour. We have already appointed a Centre Manager for Shellharbour and Kiama and they are working towards employing the staff team and working with our community partners and young people to ensure that the services are the right fit for the region," he said.
Young people or families wanting to access the current headspace services in Wollongong and Nowra can do so by contacting headspace Wollongong via phone on 02 4220 7660 or headspace Nowra on 02 4446 7300 or via the headspace website.