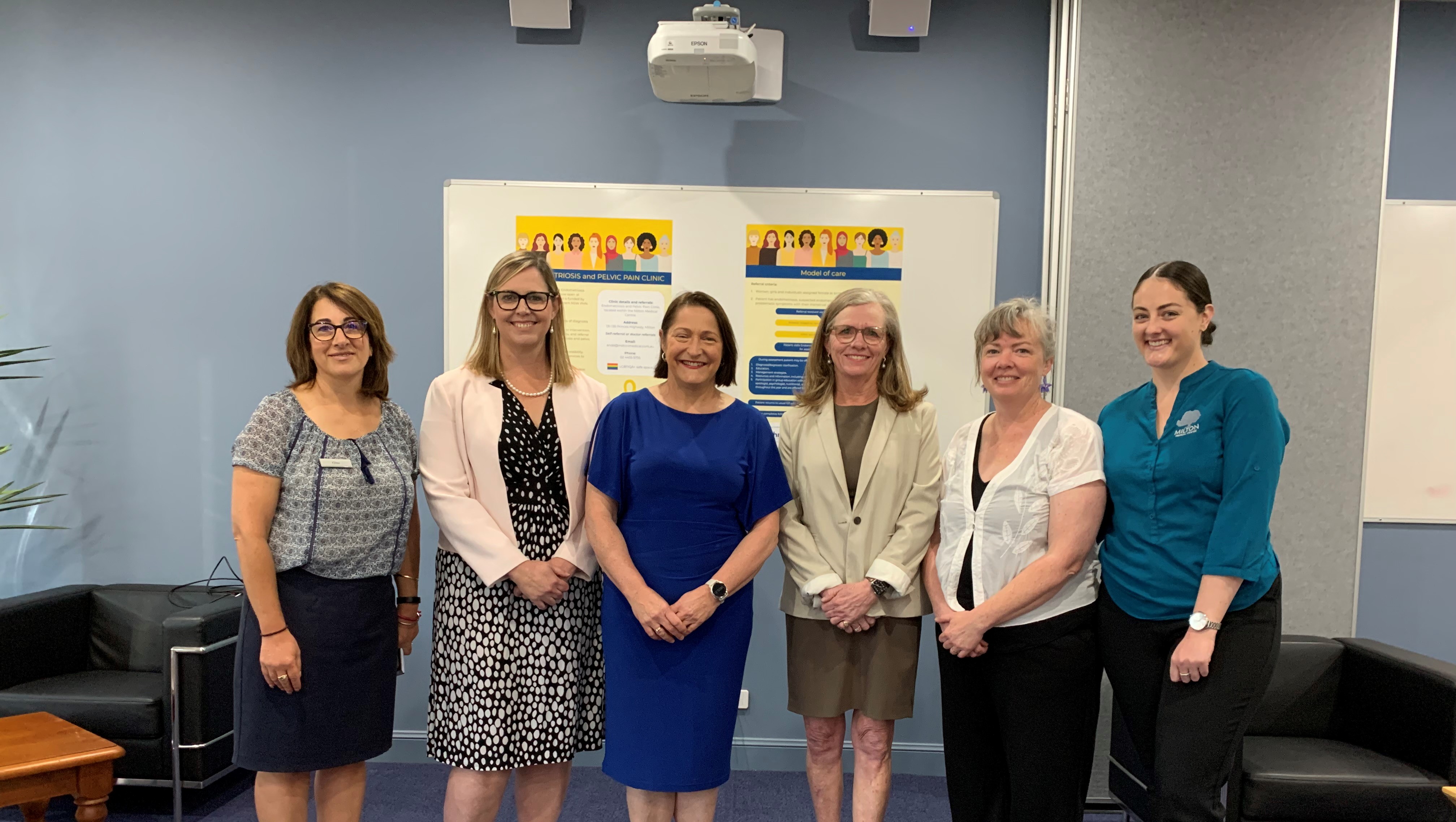 New endometriosis and pelvic pain clinic opens in Milton
18 September 2023
Women in the Shoalhaven and surrounding regions can now access expert, multidisciplinary care with one of Australia's first Endometriosis and Pelvic Pain Clinics at Milton Medical Centre being officially opened today by Member for Gilmore, Fiona Phillips MP.
Endometriosis affects at least 1 in 9 Australian women and can have an extensive, devastating impact on the daily lives of sufferers. Pelvic pain can be similarly complex and debilitating, with the impact estimated to cost the Australian economy $6 billion a year.
Ms Susan Wilford, Specialist Womens Health RN for the service at Milton Medical Centre said: "A lot can be done in primary care to support women to better manage the symptoms and pain associated with endometriosis and pelvic pain. The Milton Endometriosis and Pelvic Pain GP Clinic will focus on early diagnosis and promote early access to intervention, care and treatment.
"Endometriosis can be difficult to diagnose and the delay between the onset of symptoms and diagnosis averages 7 years, we hope to reduce this delay for women in South Eastern NSW.
"As well as directly helping patients, we will also work to raise awareness of endometriosis and pelvic pain, build professional knowledge and skills in this area, and improve access to information and care pathways," said Ms Wilford.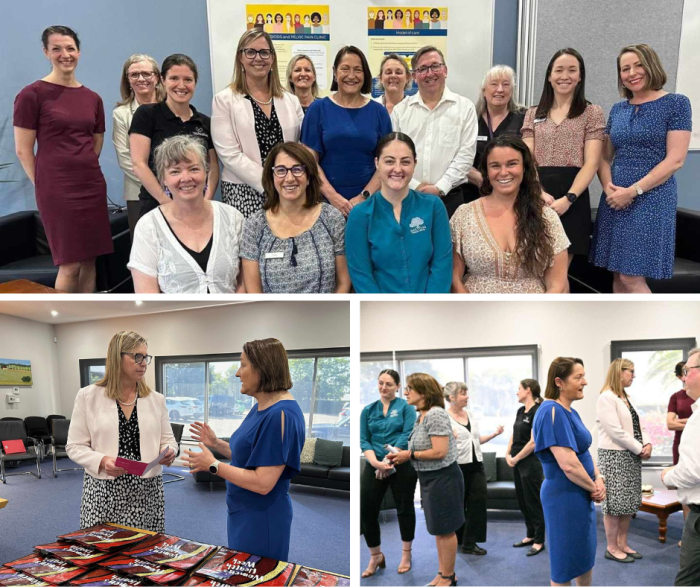 Pictured: staff members and other key stakeholders at the opening on the South-Eastern NSW Endometriosis and Pelvic Pain Clinic.
Ms Prudence Buist, CEO of COORDINARE – South Eastern NSW PHN said: "Funding was awarded with consideration of Milton Medical Centre's existing expertise in women's health, strong understanding of and connection to their local community, and the ability to link to relevant primary and tertiary care services.
"We are confident the Milton clinic's healthcare team will improve the provision of diagnosis, treatment and management of endometriosis and pelvic pain in South Eastern NSW," said Ms Buist.
Fiona Phillips MP, Member for Gilmore said, "I'm proud that we are delivering this clinic to Milton and the surrounding region. Getting health care in rural and regional areas can be a challenge, but it's especially difficult for those needing specialised care for conditions like endometriosis and pelvic pain.
"The Milton Medical Centre already supports women at every stage of life. This funding supports their team to gather expertise under one roof, foster that knowledge to improve diagnosis and services, with referral pathways in place – these are all crucial elements to better support local women with endometriosis and pelvic pain," said Ms Phillips.
The Milton clinic is one of six in New South Wales and one of 20 across Australia funded by the Australian Government, as part of a $58.3 million package for endometriosis and pelvic pain announced in the 2022-23 Budget.
This funding is supported by the National Action Plan for Endometriosis, which provides a blueprint to increase research and improve diagnosis, treatment and understanding of the condition.
Patients can access the clinic by booking an appointment directly email: endo@miltonmedical.com.au or phone: 02 4455 5755.